Motorbikes and other cool stuff Pre-alpha 0.4.0
---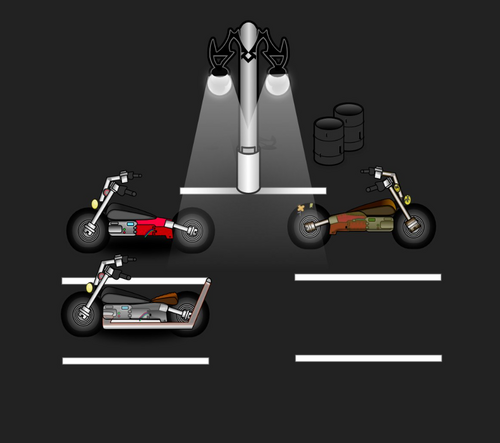 Heyyyllloooo Amazing peeps who read my stuff!
It's been a while since I posted due to work. Things are starting to get a bit easier to manage in total now and so I find myself relaxing in the nights working on the game.
This weekend I tied up a load of loose ends with different systems so the game is a little but more stable that previous builds, although still has its issues.
One nice highlight is the addition of a motorbike. Soon this will be repairable but for now you can ride one around no troubles.
Pre-Alpha 0.4 Patch Notes
Tweaked combat to look more natural
Added motorbikes
Added crafting at bases with crafting tables
Added different loot containers
Added resource nodes for resources
AI Now swap to close range or range weapon
Added icons and region names to map
Added minimap
Added right card with build/menu items
Fixed bug with inventory
Fixed bug with guard points
Fixed save bug? We'll see
Added Tutty new recruit
Doors broke this version and will stay open
Added bounties
Can hand in bounties for money
Added new start screen
Added difficulty modifiers
Added starting cash option
Files
deaddesert.pa.0.4.zip
154 MB
Jul 24, 2022